Disclosure: I was given these items from PURR for an honest review of their organic skincare products. I only work with companies and brands that align with my identity and the blog. Some of the links below are affiliate links, meaning I will earn a small commission if you click through and make a purchase at no additional cost. All opinions remain my own. For more information, please refer to my disclosure policy.
---
If you want a fresh and younger look, it's time to invest in clean, sustainable products and start an organic skincare routine.
I've struggled with acne, blackheads, and discoloration for as long as I can remember. I've spent much time visiting dermatologists and trying countless over-the-counter skincare products. I also cried in the mirror and tried to hide acne with foundation and concealer. Unfortunately, I've also put many unhealthy chemicals on my face, which didn't help my skin.
As I slowly started educating myself, I realized I didn't need all these products. Instead, I needed a few skincare products that are good for my combination skin type, aren't harsh, and wouldn't cause further breakouts.
That's why I started looking into an organic skincare routine. Making the switch to organic products helped improve my skin and save lots of money, which is why I was super excited when PURR reached out to me about this gifted collaboration.
So, today I'm going to share my five simple steps to an organic skincare routine, which features products from PURR skincare and other organic brands I love.
Who Is Purr Skincare?
PURR Skincare is a Clean, Vegan, Organic & Sustainable skincare brand bringing simplicity to skin and self-care. Products made of 100% certified organic oils and butter are sustainably packaged and produced in Southern California with water-free formulas that offer high ingredient potency and care for the environment.
In addition, this company emphasizes diversity and inclusion while advocating for self-love and minimalistic routines.
PURR skincare believes in the power of a simple organic skincare routine that uses natural, organic, and clean ingredients that come from the Earth and are suitable for you. One of the things I love most about this organic skincare brand is its commitment to providing simple pleasure and authenticity to every person who uses its product.
What Is Organic Skincare?
Before I share this simple organic skincare routine, you need to understand the difference between natural, organic, and clean beauty products.
According to an article on Versed, the following definitions for natural, organic, and clean products are:
Natural: An unregulated product that uses ingredients only sourced from nature.
Organic: Regulated products made without chemical additives such as GMOs and pesticides.
Clean: An unregulated product free from ingredients associated with toxic responses in humans.
Understanding these differences is essential, especially if you're new to vegan skincare or beauty. However, simply reading the label isn't enough. You should take it one step further and research each ingredient to understand how it may affect your skin.
Now that I've established the difference between the three, it's time to learn the five steps to an organic skincare routine.
5 Steps To An Organic Skincare Routine
Step One: Use A Gentle Cleanser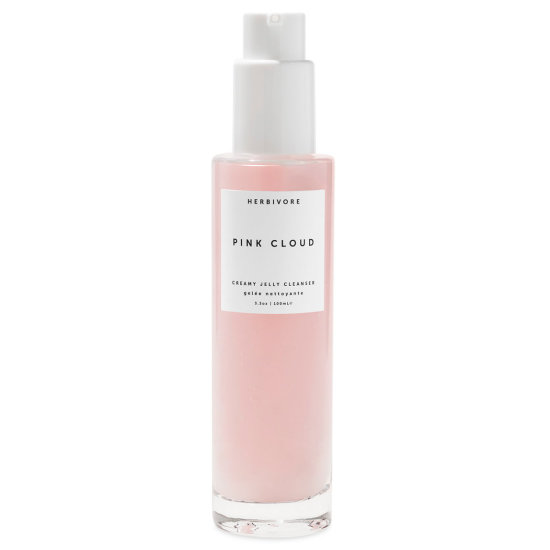 The first step to any beauty or skincare routine is to wash your face with a cleanser. In an organic routine, you want to use a gentle cleanser free from irritants such as alcohol, witch hazel, and fragrances.
Some of the most popular skincare brands, such as Panoxyl and Cerave, are non-organic because they don't contain all-natural products. In addition, some of the most popular skincare brands may participate in animal testing or unethical workplace practices in specific countries.
If you want to switch from a drugstore brand to something better, I highly recommend the Pink Cloud Cleanser from Herbivore Botanicals. This product is vegan, cruelty-free, and sustainable.
The Pink Cloud cleanses the skin, removes makeup, and doesn't strip the skin, leaving it feeling soft and clean. The best part is that it doesn't contain any ingredients that clog the pores, such as:
Lanolin.
Carrageenan.
Sodium Laureth Sulfate.
Palm oil.
Coconut oil.
Wheat germ
Step Two: Use A Clean Or Organic Toner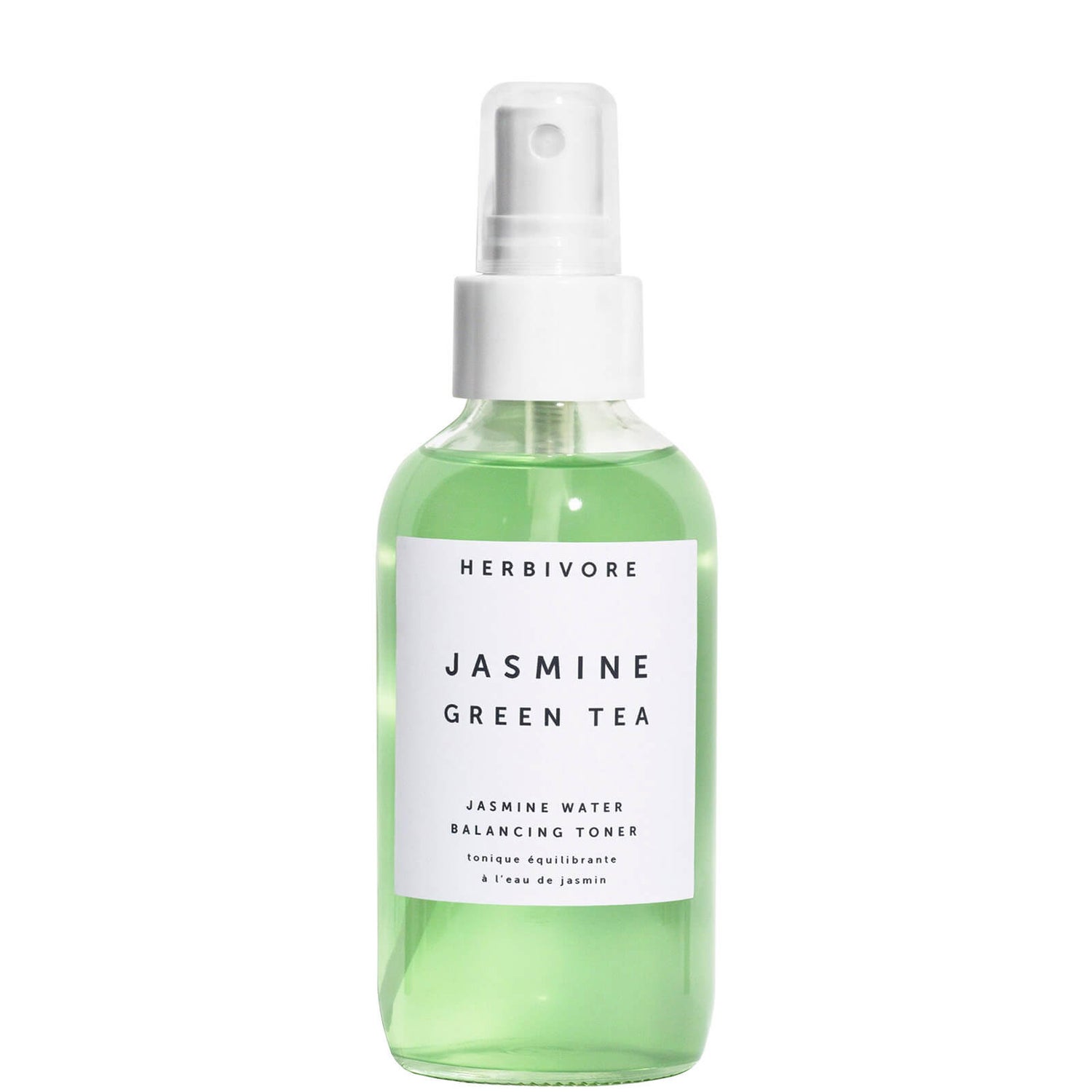 After washing your face, you should immediately apply a toner. Toners help to balance the skin, remove excess oil, and clear your skin. Like any skincare product, your toner will vary based on your skin type and preferences. However, I highly recommend the Jasmine Green Tea Oil Control Toner from Herbivore Botanicals or the Pixi Glow Tonic Toner.
Both of these toners are alcohol-free, paraben-free, and cruelty-free. Also, both toners help to clear and brighten the skin and are suitable for all skin types.
Step Three: Use A Organic Face Serum
Before trying the PURR serum, I didn't feel like I needed one. But, now, the face serum is necessary for my everyday morning and night routines. Face serums help boost the collagen in your skin a boost, help keep it firm, and plump out fine lines and wrinkles.
The face serum from PURR helps to hydrate and brighten the skin. Also, the serum reduces signs of stress, fatigue, fine lines, and wrinkles. The serum is made with all-natural and organic ingredients such as camellia oil, rosehip oil, and pomegranate seed oil.
It's quickly become one of my favorite products, and as soon as I run out, I plan to purchase a full bottle. This face serum gave me an extra glow and made my skin feel soft and luscious.
Step Four: Use A Vegan Moisturizer
You cannot walk outside until you've moisturized. Many acne and combination skin problems stem from the lack of hydration and irritation in the skin. Moisturizing your skin helps to protect the skin's barrier from irritation, extreme dryness, and weather conditions related to the summer and winter seasons.
One of my favorite all-time organic moisturizers is the Aquarius Pore Purifying Clarity Cream from Herbivore Botanicals and the Pure Radiance Oil from True Botanicals.
Moisturizers are recommended for people with dryness, oily, or combination skin types. These moisturizers have organic ingredients such as blue tansy, willow bark BHA, Zinc PCA, Chia, kiwi, passionfruit & papaya seed oils, and algae extract, which help to clarify and hydrate all skins.
In addition to moisturizing your face, you should also lotion up your hands and feet. PURR Skincare has a great hand and foot cream made of Bergamot, Eucalyptus, Pine, Balsam Fir, Siberian fir, and Cedarwood which smells good and leaves your skin feeling soft, supple, and glowing.
Step Five: Apply Natural Sunscreen
Sunscreen is the most crucial step in all skincare routines. Sunscreen protects the skin from harmful UV rays that come from the sun. How much sunscreen you use depends on your skin type, tone, and other factors.
I highly recommend the Blue Lizard Australian Sunscreen, Sensitive SPF 30+, 5-Ounce on Amazon and Walmart if you have sensitive skin. This sunscreen does not contain Oxybenzone, Octinoxate, or chemical ingredients. Also, this specific brand is paraben and fragrance-free and highly water-resistant.
Final Thoughts On Natural And Organic Skincare
Skincare is self-care. When you take care of yourself, you feel better. Using the right products on your skin helps to keep it clear and healthy. In addition, since organic skincare products use all-natural ingredients that are free from toxic pesticides and fertilizers, they don't leave a harmful carbon footprint on the planet.
Many famous and mainstream skincare products contain harmful chemicals that wreak havoc on your natural PH levels, immune systems, and the overall environment. When you use organic skincare products, you're doing wonders for the Earth, your skin, and your health.
When are you making the switch to organic skincare? Are you a fan of these vegan beauty brands? Let me know in the comments.